Why I charge 50% to sell for you….what does this mean exactly? In a nutshell, I sell for people online. Ebay calls this being a "Trading Assistant." I make a little money, but I actually enjoy it, even though it is extremely time-consuming. Let me take you through the typical process.
Someone hands me a box of treasured heirlooms. Whatever the item (s) are, I'm usually told they are "worth a lot of money." I wish I had a dollar for every time I hear this! A lot goes into the process! I try to find out as much as I can about the items.
What is it?
How old?
How long have they owned it?
Where did they get it?
WHY I CHARGE 50% TO SELL FOR YOU
RESEARCH
Helpful answers are often lacking, so I've spent hours digging. Let's take pottery marks, for example. Many of them are not easily identifiable, and there are pages and pages of marks on the internet. Sometimes I go to Replacements.com to look through their endless pages. If I'm still at a dead end, I might go to Ebay/Etsy/Ruby Lane to conduct general searches based on descriptions. I put myself to sleep looking through pages of pottery marks just like the one below!
Recently I was elated to find a forum on pottery mark identification help, until I found out what their "simple rules" were to join the site~
Look through pottery marks already identified, AND write a 600 page essay telling them how I acquired the pieces, what I collected and why. I don't think so!
Here's an Example of Something I Knew Nothing About (without research)~
A friend gave me this cup and saucer. As you can see, it has an Oriental motif. The dragon designs are unusual in that they are raised like modern puff paint. With no identifying marks, I had no idea what it was. So I googled "raised dragon design on cup and saucer."
I saw several cups with similar designs and a name…Moriage Dragonware. I searched on Ebay/Etsy, using that term, and got price comparisons. These were souvenir cups brought back from the war by servicemen. Furthermore, I learned there was an image of a geisha in the bottom of the cup when it was held up to light, and yes, there it was. And this had a name…Lithophane! Thankfully I added this to the title and description.
As you can imagine, much goes into research. I tell my friends that I know a little about a lot of things, but not a lot about anything…hence, research. Many times research requires the purchase of books or membership on antique identification sites like Kovel's or Worthpoint. My personal rule is not to buy books for research unless I'm interested in the topic myself. If I can help friends gain more for their piece without resorting to the uncertainties of yard/estate sales, I feel satisfied.
STORAGE
When people are downsizing or moving, they need it gone then. So I become a storage facility too. When a friend's aunt recently died, they were cleaning out her house. I brought home 5 car loads of stuff to sell for her. Can you imagine finding a place to store 5 car loads?
CLEANING/PREPARING
Most of the time I have to clean the pieces so that they photograph well. If they are fabric, they must be spot cleaned, hand-washed, and ironed.
SHIPPING/PACKING
Shipping and packing are huge. Knowing how to pack carefully is usually learned in the School of Hard Knocks. I'm using my own packing materials I've paid for, or scrounged for in my favorite trash piles, which requires my time and gas. If an item arrives broken, I not only risk negative feedback, but money must be refunded.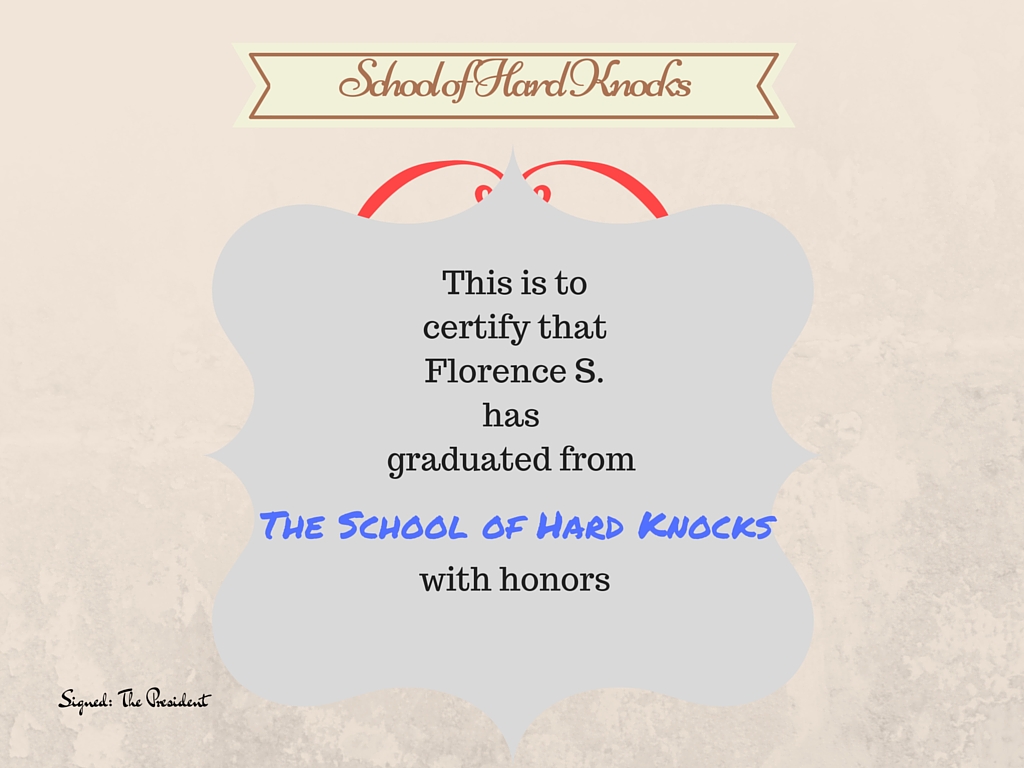 MY EXPERTISE
Lastly there's my expertise in knowing how to search, how to sell, how to figure out how much to charge for shipping, photographing attractive pictures, how to write a description, using the right keywords, and how to pack a box safely.
CONFESSION
Truth be told, I still feel a little embarrassed asking 50% because most don't understand what goes into the process. I've had bug-eyed reactions…
…when I give a quote, and if those people choose not to hire me, that's OK. I still have plenty of my own to sell. People often assume I'm doing it for nothing, and though I would like to be accommodating in that way, it takes too much of my time.
A couple approached me about selling some model trains and a set of Lenox dishes for them. The man told me condescendingly "we'll give you a little something." Right away I knew I didn't want to work with them and I was glad they decided to go elsewhere.
Quite honestly I don't deal in dish sets. They are total headaches to pack and ship safely, and it's my neck if it doesn't arrive in one piece. It seems that everything breakable I've ever sold goes to California, (I live in Alabama), and trying to safely pack a set of dishes for shipment….UGH.
And frankly, I don't know a lot of people who will sell for others. Lots of acquaintances have asked me to teach them how to sell online, but by the time I show them the basics, they usually ask if I'll do it for them. So no, asking 50% is not unusual.
A LOOK AT PERCENTAGES
For the sake of comparison, let's look at percentages.
An item sells for $15.
Ebay's fees are 10% of what the item sells for PLUS the amount charged for shipping. Let's say the total with shipping is $20.
Ebay's basic fees would be $2, plus listing price, plus paypal fee. Total fees might be about $2.90. Subtracting that from $20, you are left with $17.10.
A 25% commission on $17.10 would be $4.28
A 50% commission would be $8.55
CONCLUSION
Considering all the work and time commitment involved, hopefully you can see why I charge 50% to sell for you.
The following two tabs change content below.
As an experienced online seller for 19 years, I reveal some of my selling secrets. In my Vintage Finds posts, I show what I buy for resale, and what sells per month. Because many items are vintage and need TLC, I show the refurbish process to make them attractive for resale. I love picking, junking, thrifting, and shabby chic style.